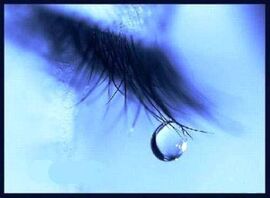 ´´No puedo seguir pretendiendo que las cosas vuelvan a la normalidad...eso es imposible´´
                                                            --Elena Duque
Elena Duque es la hija de Julián y de Marta.
Ficha
Edad: 18                                           Altura: 1.62
Profesión: Estudiante                       Peso: 62 kg
Rango: Ninguno                                Piel: Bronceada
Afiliación: Civil.                                 Ojos: Negros
Nacionalidad: Española                    Cabello. Negro
Historia
Elena es la hija de Marta y de Julián. Su tranquila y estructurada vida de estudio, descanso y amigos fue segada a sangre y fuego por el Apocalipsis dejándola en una situación de shock absoluto a una edad muy tierna. 

Esta chica de gran fortaleza interior ha sobrevivido a la catástrofe pero su vida quedará para siempre marcada por el caos y, ante todo, por los secretos en los que sus propios padres la involucraron.
Ad blocker interference detected!
Wikia is a free-to-use site that makes money from advertising. We have a modified experience for viewers using ad blockers

Wikia is not accessible if you've made further modifications. Remove the custom ad blocker rule(s) and the page will load as expected.